The Robber
A film by Benjamin Heisenberg
A 2010, 96 Min.
35mm, 16:9
Fertiggestellt
Synopsis
THE ROBBER tells the true story of a man with many talents: Johann Rettenberger wins marathons and is a professional bank robber. He lives with his girlfriend in Vienna without being found, and sets out repeatedly, driven to stay in motion and motivated by the beauty of a criminal campaign. When the authorities finally close in, he uses his legs in an attempt to escape a large deployment of police officers. Benjamin Heisenberg's second film after his successful SLEEPER portrays the robber on a search for freedom, whose anarchistic life philosophy unavoidably leads to a conflict with society.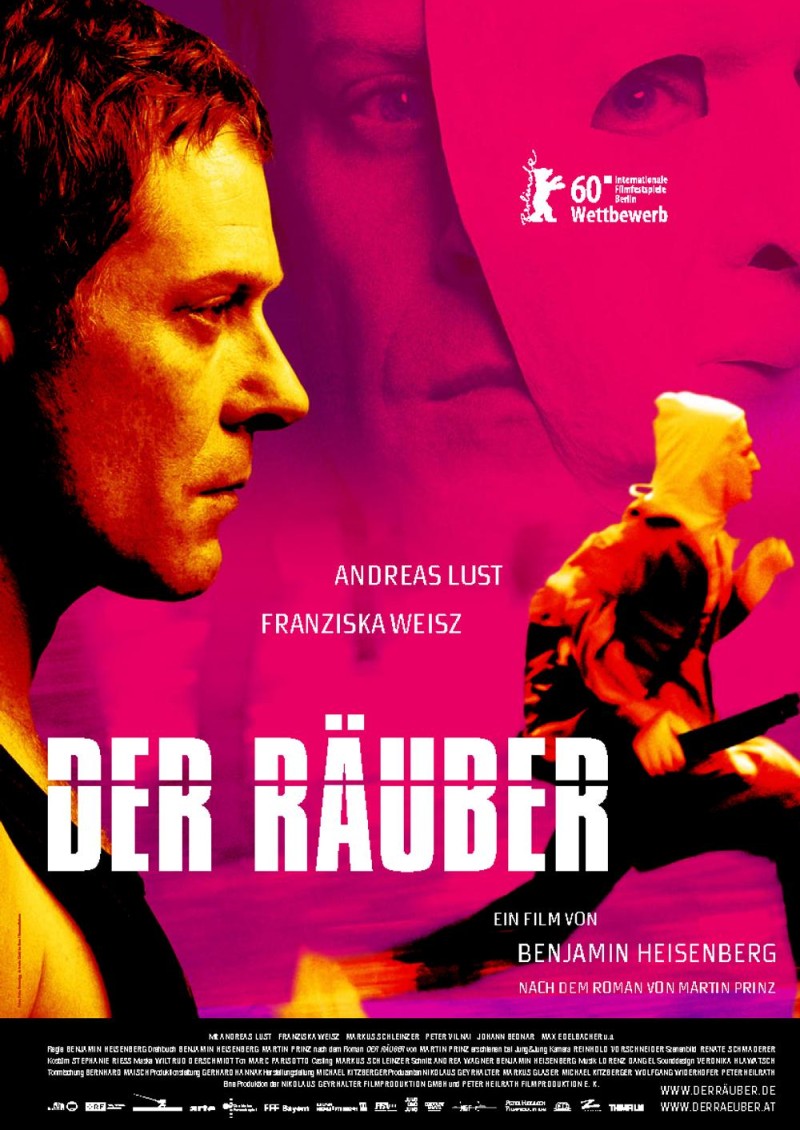 Credits

with
Andreas Lust
Franziska Weisz
Markus Schleinzer
Peter Vilnai
Johann Bednar
Max Edelbacher
a.o. 
Director:  
Benjamin Heisenberg

Script: 
Benjamin Heisenberg
Martin Prinz
Based on the novel "ON THE RUN" by Martin Prinz,
published by Dedalus Ltd
Photography:  
Reinhold Vorschneider 
Set Design: 
Renate Schmaderer 
Costume Design:  
Stephanie Riess 
Make-up Artist: 
Wiltrud Derschmidt 
Sound: 
Marc Parisotto 
Casting:
Markus Schleinzer 
Editor: 
Andrea Wagner
Benjamin Heisenberg 
Music: 
Lorenz Dangel 
Sounddesign: 
Veronika Hlawatsch
Soundmixing: 
Bernhard Maisch  
Production Manager: 
Gerhard Hannak 
Executive Producer:  
Michael Kitzberger  

Producers: 
Nikolaus Geyrhalter 
Markus Glaser
Michael Kitzberger 
Wolfgang Widerhofer
Peter Heilrath
Commissioning Editors: 
Heinrich Mis
Johanna Chorherr
Susanne Spellitz (ORF)
Anne Even (ZDF-ARTE)
Burkhard Althoff
(ZDF - Das Kleine Fernsehspiel)
Production:
NGF - Nikolaus Geyrhalter Filmproduktion GmbH
Peter Heilrath Filmproduktion 
With support of:
Österreichisches Filminstitut
ORF
Filmfonds Wien
ZDF/Arte
FFF Bayern
Land NÖ
FFA
World Sales:
Films Distribution
Download
Please be aware that these photos are available exclusively for work associated with the film, duplication for use elsewhere is prohibited without express permission.
© Nikolaus Geyrhalter Filmproduktion GmbH
Watch now

DVD
at Amazon
BluRay
at Amazon

Worldwide:
All You Can Watch
Web
Awards
Best Director (Benjamin Heisenberg), Best Actor (Andreas Lust), Best Sound (Marc Parisotto, Veronika Hlawatsch, Bernhard Maisch), Austrian Film Award (2011)
Bavarian Film Award for Best Direction - Young Film, (2010)
Prizes for Acting to Franziska Weisz and Andreas Lust, Diagonale (2010)
Blogger Preis, Festival Paris Cinema (2010)
Mavericks 2010 Winner, Calgary International Filmfestival (2010)
Best Script, Festival Internacional de Cine de Gijón (2010)
Best Film, Jameson Dublin International Film Festival (2011)
Festivals
Berlinale, 2010
Nara, 2010
Manila , 2010
Ecocinema International Film Festival Athen, 2010
Haifa , 2010
Budapest , 2010
New York, 2010
Calgary , 2010
Vancouver , 2010
Chicago , 2010
Istanbul , 2010
Singapur , 2010
Osaka , 2010
Santiago , 2010
Palic , 2010
Melbourne , 2010
Berlin, 2010
Diagonale, Festival of Austrian Film, Graz, 2010
Buenos Aires , 2010
Kopenhagen , 2010
Jeonju , 2010
Lisboa , 2010
Seattle , 2010
Cluj, 2010
Sidney , 2010
Edinburgh , 2010
Shanghai , 2010
Brussels , 2010
a.o.
with support of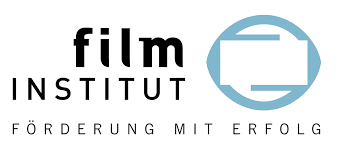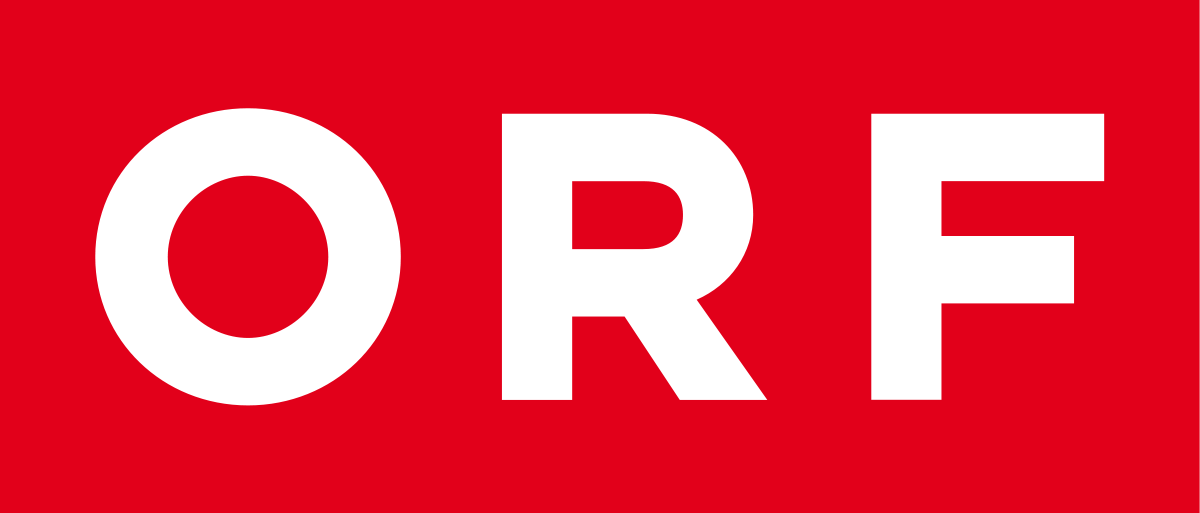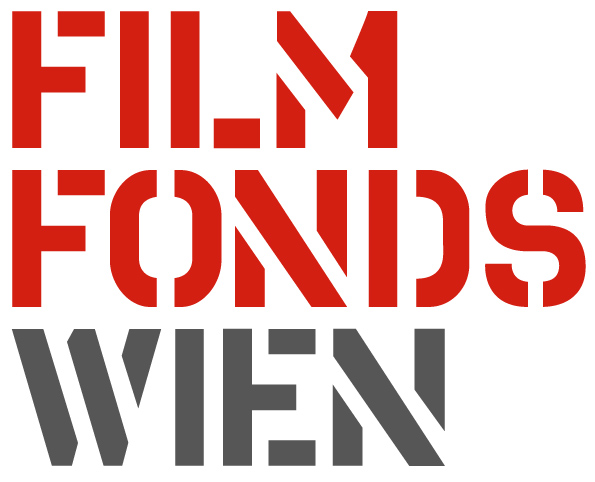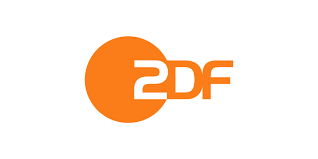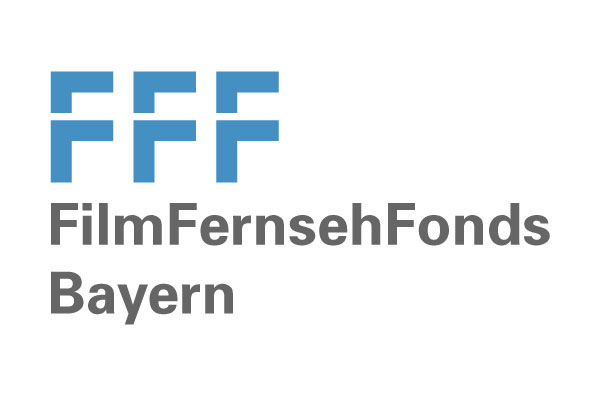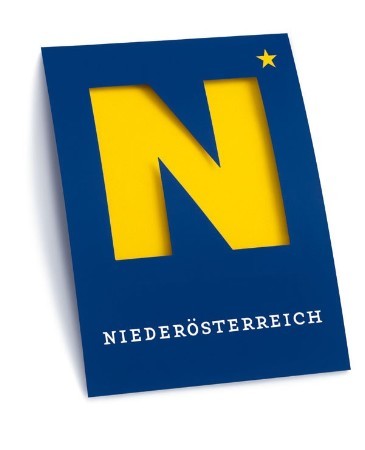 Production