Bahrtalo! Good Luck!
A film by Robert Lakatos
H/A 2008, 60 Min.
HD CAM/35mm, 1:1,85
Fertiggestellt
Synopsis
How to hit the Jackpot? This question is not a simple one to answer for anybody. But it is even harder to solve for the two friends from this film, the "big hat" Gypsy, and his Hungarian buddy - both of them Transylvanians. Many times they don't succeed, but even if they do, their success doesn't last long. But they know something not all of us know: how to enjoy life.
In this neorealistic comedy even if the situations are set up by the director, the two main characters are playing themselves, and solving the problems in their own way. In fact the camera follows the adventures of a real friendship in different countries, through different cultures.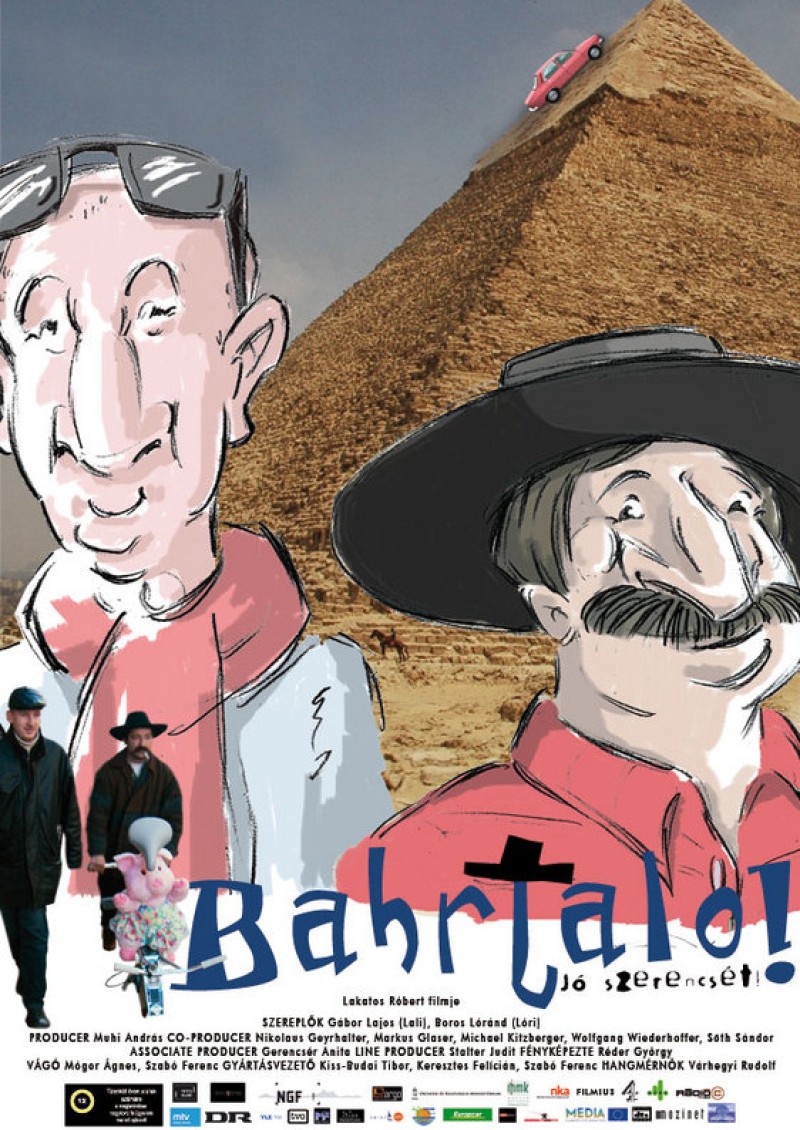 Credits
 
Director:
Robert Lakatos
Cast:
Lajos Gabor (Lali) 
Lorand Boros (Lori)

Producers:
Andras Muhi
Nikolaus Geyrhalter
Markus Glaser
Michael Kitzberger
Wolfgang Widerhofer
Sandor Söth 
Production:
Inforg Studio
NGF - Nikolaus Geyrhalter Filmproduktion GmbH
Intuit Pictures 
Download
Please be aware that these photos are available exclusively for work associated with the film, duplication for use elsewhere is prohibited without express permission.
© Nikolaus Geyrhalter Filmproduktion GmbH
Awards
Europa Cinemas Label East of the West, Karlovy Vary (CZ) (2008)
Best Actor: Lajos Gábor, Alatri Saturno (2008)
Festivals
Budapest , 2008
Valencia , 2008
Ankara , 2008
Olomouc , 2008
Braunschweig , 2008
Amsterdam , 2008
Leipzig , 2008
Karlovy Vary (CZ), 2008
Diagonale, Festival of Austrian Film, Graz, 2008
Diagonale, Festival of Austrian Film, Graz, 2008
Cluj-Napoca, 2008
Production