Flyers over Amazonia
A film by Herbert Brödl
A 2008, 80 Min.
Dolby Digital, HD CAM/35mm, 1:1,85
Fertiggestellt
Synopsis
Flying as a dream and a passion, a job and a fate. That's the story of pilots Nilton and Fernando, hoboes of the air.
They fly over Amazonia, the largest river region on the planet and its greatest forest, both a miracle of creation and a target of deforestation. Amazonia is portrayed in brilliant bird's-eye-view images, through authentic characters and their stories, actors, the pilots' voices, their thoughts concerning flying, fact and invention. A film that maintains a balance between realism and poetry, everyday life and dreams, combining them to pull the viewer into this world. 
An invitation to fly along.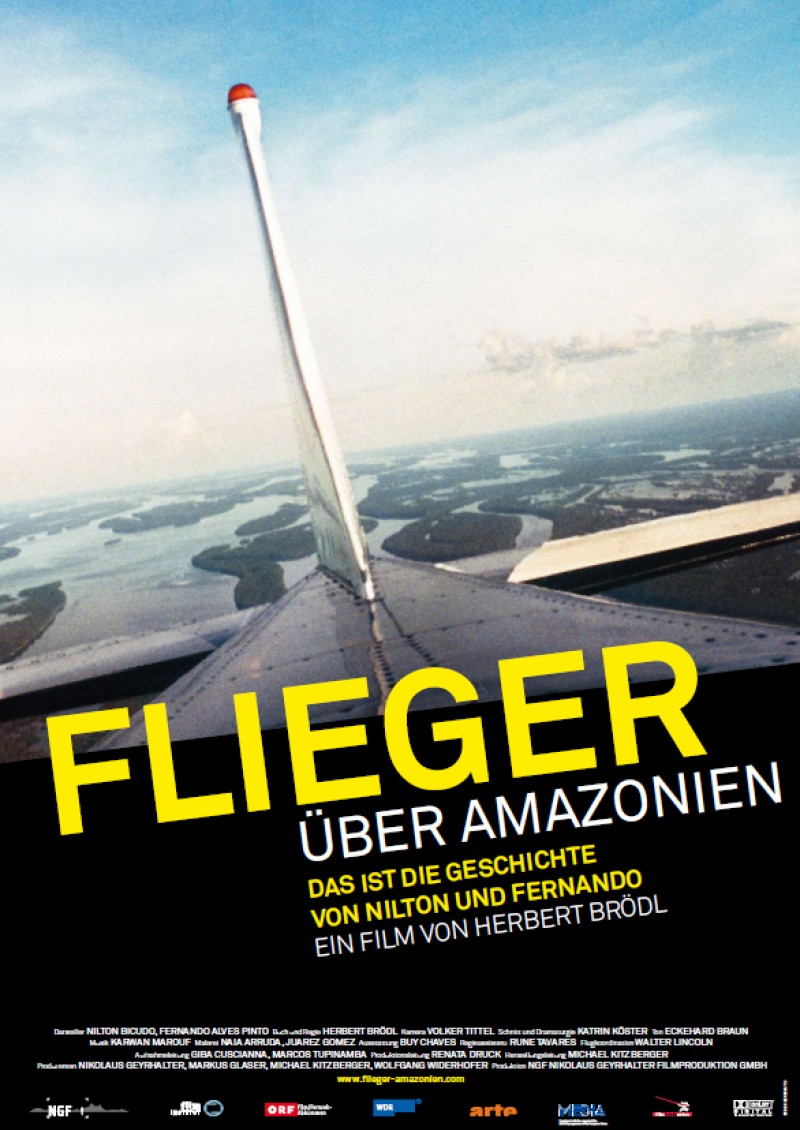 Credits

Director, Script:
Herbert Brödl
with: 
Nilton Bicudo
Fernando Alves Pinto  
Photography:
Volker Tittel
Editor. Script:
Katrin Köster
Music:
Karwan Marouf
 
Sound:
Eckehard Braun
Set Design:
Buy Chaves 
Production Manager:
Michael Kitzberger
Producers:
Nikolaus Geyrhalter
Markus Glaser
Michael Kitzberger
Wolfgang Widerhofer
Production:
NGF - Nikolaus Geyrhalter Filmproduktion GmbH
with support of:
ORF (Austrian TV)
Austrian Film Institute
WDR-3sat/Arte, Germany
Filmfund Vienna
MEDIA, European Union
Download
Please be aware that these photos are available exclusively for work associated with the film, duplication for use elsewhere is prohibited without express permission.
© Nikolaus Geyrhalter Filmproduktion GmbH