More Than Just Words
A film by Anna Katharina Wohlgenannt
A 2010, 72 Min.
HDV
Fertiggestellt
Synopsis
MORE THAN JUST WORDS: doing something rather than just talking about a problem. In February 1984, 50 Austrians formed the work brigade "February '34" and set off for Nicaragua.
They were moved by their solidarity with the Sandinista Revolution, which ended the decades-long dictatorship of the Somoza clan, only to be threatened by the US policy of invasion. For almost a month, the group worked on construction of a community center under extremely difficult conditions, at the same time getting acquainted with a country in the middle of a process started by a revolution.
This is a film about commitment, coming to terms with reality and a desire for a better world that lives on.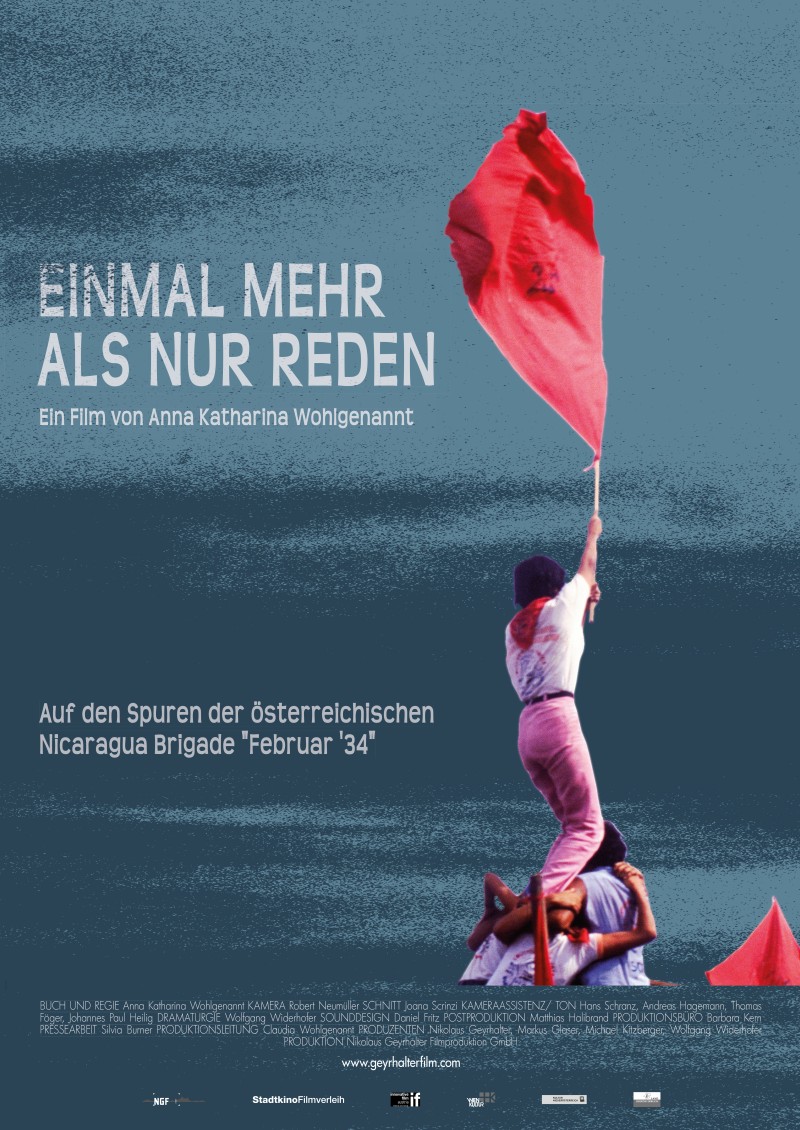 Credits

Director:
Anna Katharina Wohlgenannt
Photography:
Robert Neumüller
Editor:
Joana Scrinzi 

Assistant Cameraman/Sound:Hans Schranz
Andreas Hagemann
Thomas Föger
Johannes Paul Heilig
Production Manager:
Claudia Wohlgenannt
Executive producer:
Michael Kitzberger
Producers:
Nikolaus Geyrhalter
Markus Glaser
Michael Kitzberger
Wolfgang Widerhofer
Production:
NGF - Nikolaus Geyrhalter Filmproduktion GmbH
with support of:
Bundesministerium für Unterricht, Kunst und Kultur
Stadt Wien
Land NÖ
Land OÖ
Download
Please be aware that these photos are available exclusively for work associated with the film, duplication for use elsewhere is prohibited without express permission.
© Nikolaus Geyrhalter Filmproduktion GmbH