ROBOLOVE
A film by Maria Arlamovsky
A 2019, 79 min.
Fertiggestellt
Synopsis
 
ROBOLOVE reflects on the strategies of men and women involved with the creation of humanoid, android robots. Robots that will perhaps one day expand the human body and the human life.

From an exciting variety of perspectives we understand the immense complexity of this topic. Featuring Japanese robotics guru, Hiroshi Ishiguro, to the transhumanist, Natasha Vita More - and many more.

While the difference between humans and androids is gradually washing away, the tension between technology and social responsibility is growing as much as utopian visions are further expanding. From this mosaic, a tense ambivalence emerges, that questions these futuristic technologies – and is full of love for those who dare to create these new machines that try to mirror our humanness.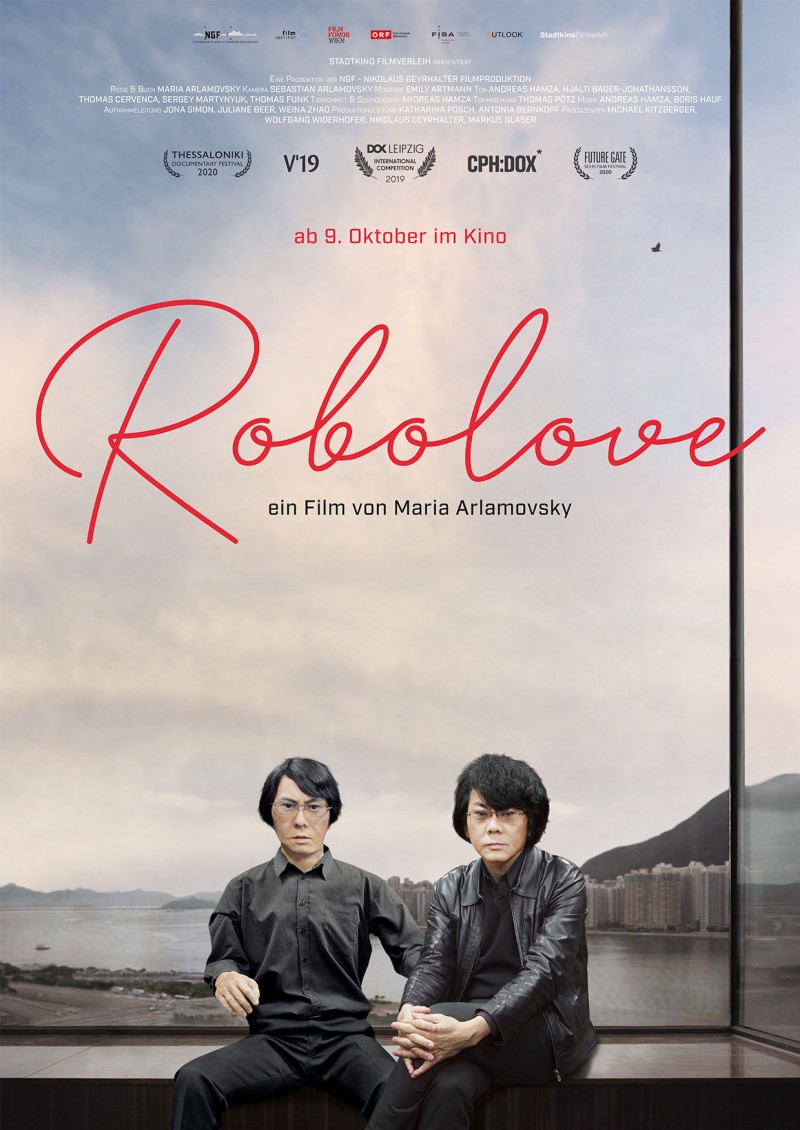 Credits
Director, Script:
Maria Arlamovsky 
Cinematography: 
Sebastian Arlamovsky 
 
Sound:
Andreas Hamza
Hjalti Bager-Jonathansson
Thomas Cervenca
Sergey Martynyuk
Thomas Funk

Editing:
Emily Artmann
Maria Arlamovsky
Alexander Gugitscher
Sebastian Arlamovsky
 
Soundediting & Sounddesign:
Andreas Hamza

Re-recording mixer:
Thomas Pötz

Music:
Andreas Hamza
Boris Hauf

Digital Imaging Technician:
Thomas Cervenca
Unit Managers:
Jona Simon
Juliane Beer
Weina Zhao
Production Managers:
Katharina Posch
Antonia Bernkopf

Executive Producer:
Michael Kitzberger

Producers:
Michael Kitzberger
Wolfgang Widerhofer
Nikolaus Geyrhalter
Markus Glaser
Production:
NGF - Nikolaus Geyrhalter Filmproduktion GmbH 
With support of:
Österreichisches Filminstitut
Filmfonds Wien


ORF Film/Fernseh-Abkommen




Filmstandort Österreich
Download
Please be aware that these photos are available exclusively for work associated with the film, duplication for use elsewhere is prohibited without express permission.
© Nikolaus Geyrhalter Filmproduktion GmbH
Watch now

Worldwide:
on Vimeo

DVD
order

Worldwide:
All You Can Watch
Web
Awards
Gedanken-Aufschluss Prize, DokLeipzig. International Leipzig Festival for Documentary and Animated Film (2019)
Dates
09.10.2020
Cinema Release in Austria
01.11.2019
World Premiere
Festivals
DOK Leipzig – International Leipzig Festival for Documentary and Animated Film, International Competition, 2019
Viennale, Vienna International Film Festival, 2019
Copenhagen International Documentary Film Festival CPH:DOX, 2020
Future Gate Sci-Fi Film Festival, Prague, Brno, 2020
Thessaloniki Documentary Festival, 2020
Sotto le stelle dell'Austria Festival, Rome, 2020
International Documentary Film Festival DOKer, Moscow, 2020
Millennium Docs Against Gravity Film Festival, Warsaw, 2020
MOLDOX International Documentary Film Festival for Social Change, 2020
Bergen International Film Festival, 2020
International Festival of Popular Science and Educational Films The World of Knowledge, St. Petersburg, 2020
Tohorror Fantastic Film Fest, Torino, 2020
Cambridge Film Festival, 2020
Verzió International Human Rights Documentary Film Festival, Budapest, 2020
Kasseler Dokfest, 2020
FICCI Festival Internacional de Cine de Cartagena de Indias, 2021
a.o.
with support of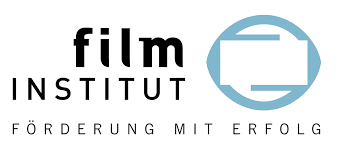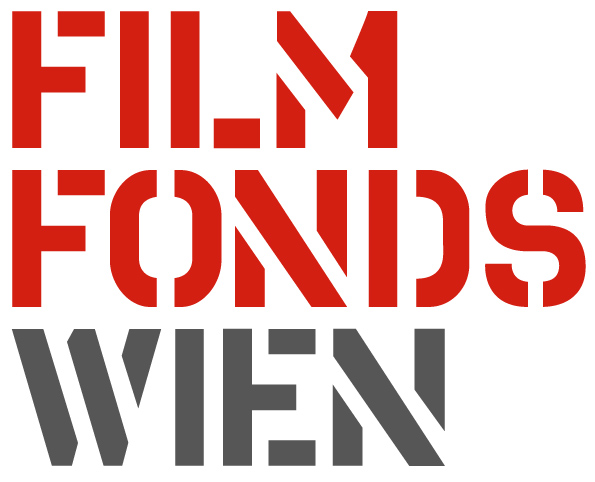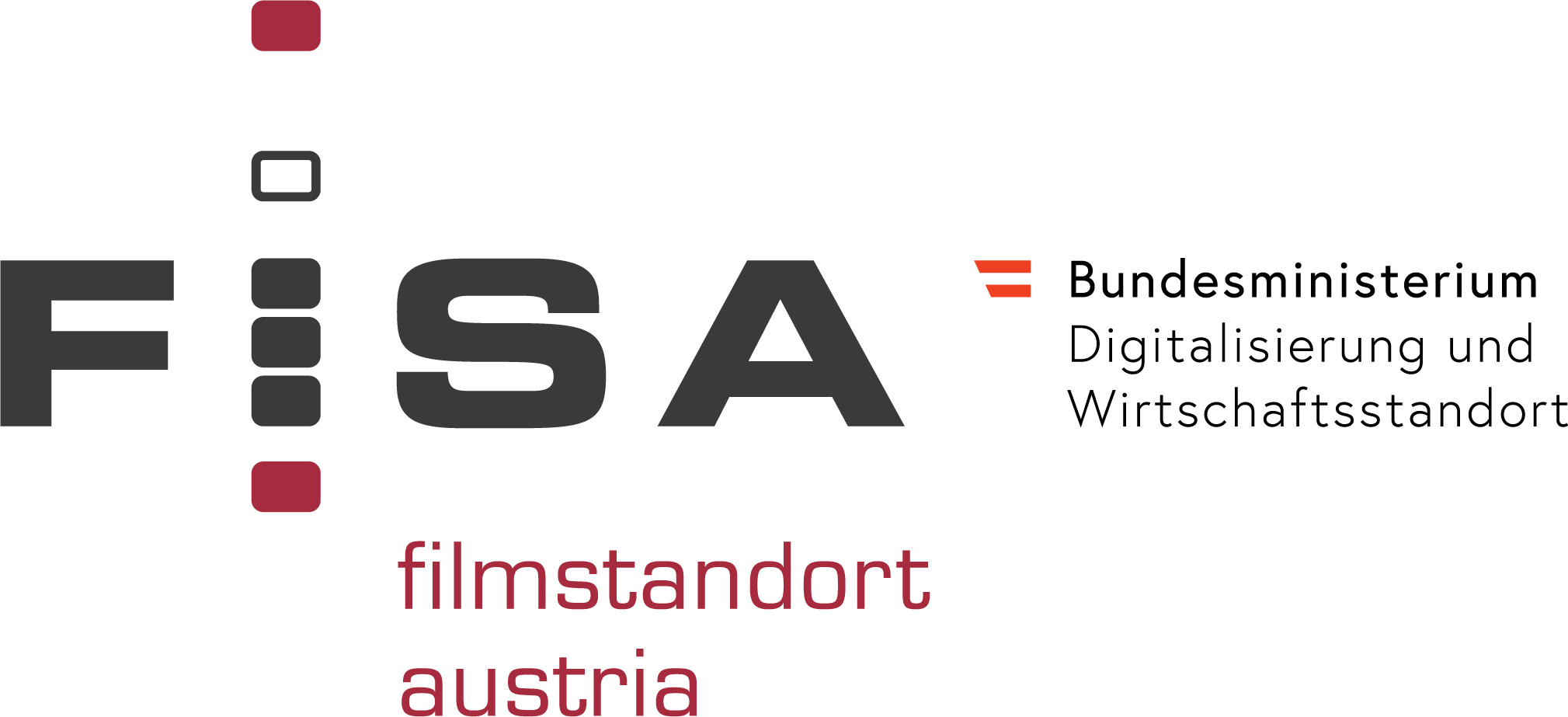 Production