I Am Me
A film by Kathrin Resetarits
A/D 2006, 33 Min.
Stereo, S-16/35mm, 1:1,85
Fertiggestellt
Synopsis
Twins look at each other and ask themselves who they are. Two pairs of girls, seven and thirteen years old, try to differentiate between themselves or become one. Do I think I'm pretty or that she is? While eating and at school, dancing and dreaming: Harmony and individuality become visible. And then there's the question of who's the person in the family photos: "And that's me."
I AM ME is a film essay which examines the theme of identity, using two pairs of identical twins as an example. A search among personal experience and everyday life: Who am I and what does this "I" mean, a thing which is so valuable but can present such insurmountable obstacles? What do I as a member of the audience make of the other individuals on the screen? What makes us different, what do we have in common?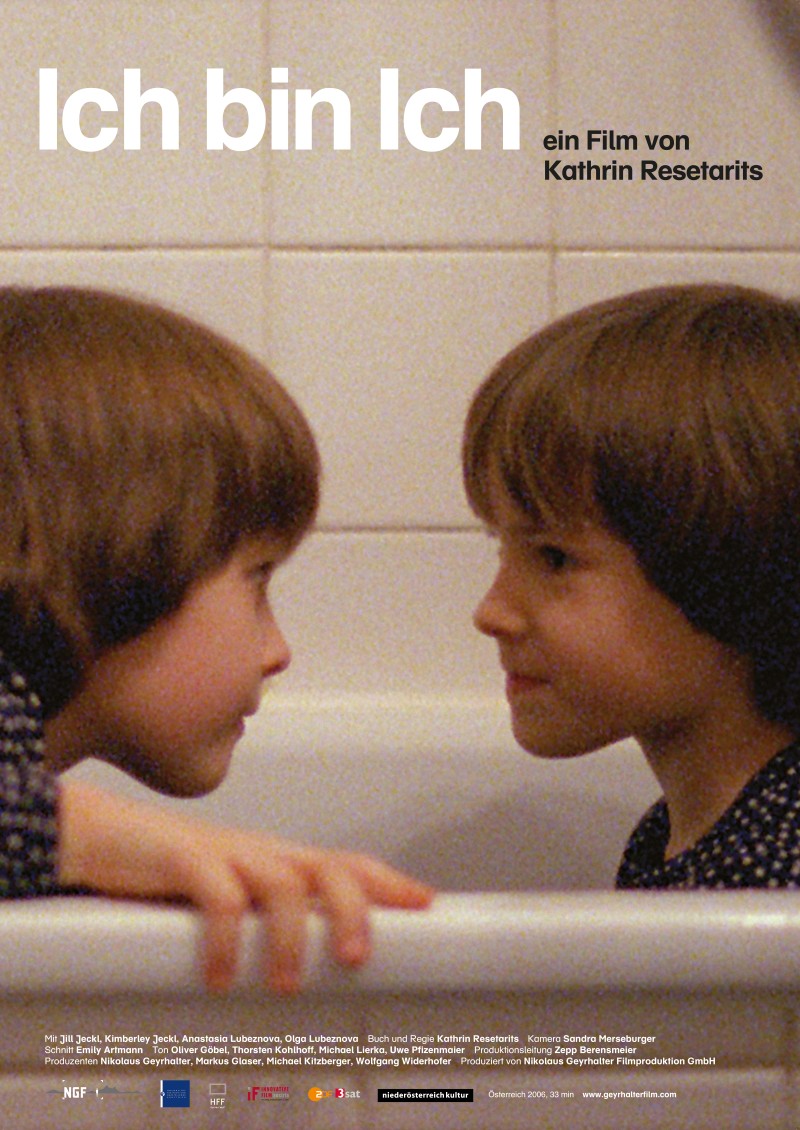 Credits

Director, Script:
Kathrin Resetarits
Photography:
Sandra Merseburger
Editor:
Emily Artmann
Production Manager:
Zepp Berensmeier
Markus Glaser

Producers:
Nikolaus Geyrhalter
Markus Glaser
Michael Kitzberger
Wolfgang Widerhofer
Production:
NGF - Nikolaus Geyrhalter Filmproduktion GmbH
Hochschule für Film und Fernsehen Berlin 
Universität für Musik und Darstellende Kunst Wien - Abteilung Film und Fernsehen
With support of:
BKA Kunst
3sat ZDF
Land Niederösterreich Kultur
Download
Please be aware that these photos are available exclusively for work associated with the film, duplication for use elsewhere is prohibited without express permission.
© Nikolaus Geyrhalter Filmproduktion GmbH